Meet our leadership.
We're based in Boston and Cambridge, while our partner site team members continue their teaching and mentoring work around the world. We work hand-in-hand to deliver GINGER trainings in the U.S. and globally.
---
Get to know GINGER's leadership.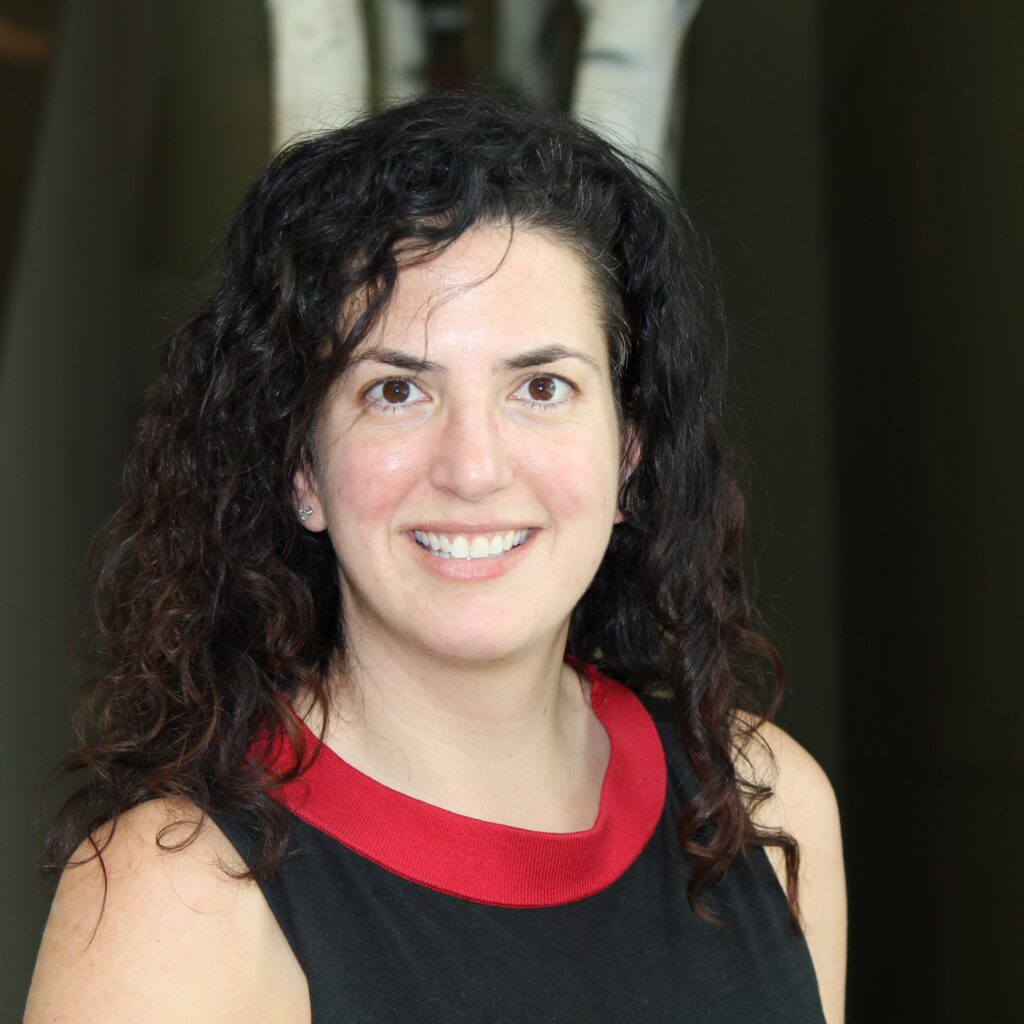 Dr. Lori Chibnik, Principal Investigator
Dr. Lori Chibnik, PhD, MPH is a biostatistician and Assistant Professor with appointments in the Department of Epidemiology at the Harvard T.H. Chan School of Public Health and the Departments of Neurology at Massachusetts General Hospital and Harvard Medical School. She received her MPH in International Health and her PhD in biostatistics from Boston University where she worked on predictive modeling methods for disease risk. Over her career she has developed and assessed predictive models for diseases such as HIV, pre-natal screening and autoimmune diseases and continues to apply her methods to various diseases. Dr. Chibnik's current research focus is in two primary areas, genetics and genomics Alzheimer's disease and dementia with an emphasis on longitudinal cohorts and genetic studies in ethnically diverse populations.
In addition to her research, she is internationally renowned for her training programs and innovative teaching techniques, having developed multiple courses in biostatistics for varied audiences. While at Boston University she managed the Summer Institute for Training in Biostatistics, an NHLBI funded, 6-week summer program designed to bring undergraduate students into the fields of Biostatistics and Public Health. She has developed and implemented multiple courses on research methods, biostatistics and programming specific to the needs of scientists in sub-Saharan Africa and currently she serves as Principal Investigator of the Global Initiative for Neuropsychiatric Genetics Education in Research at the Harvard-Chan School and the Stanley Center for Psychiatric Research at the Broad Institute of Harvard and MIT.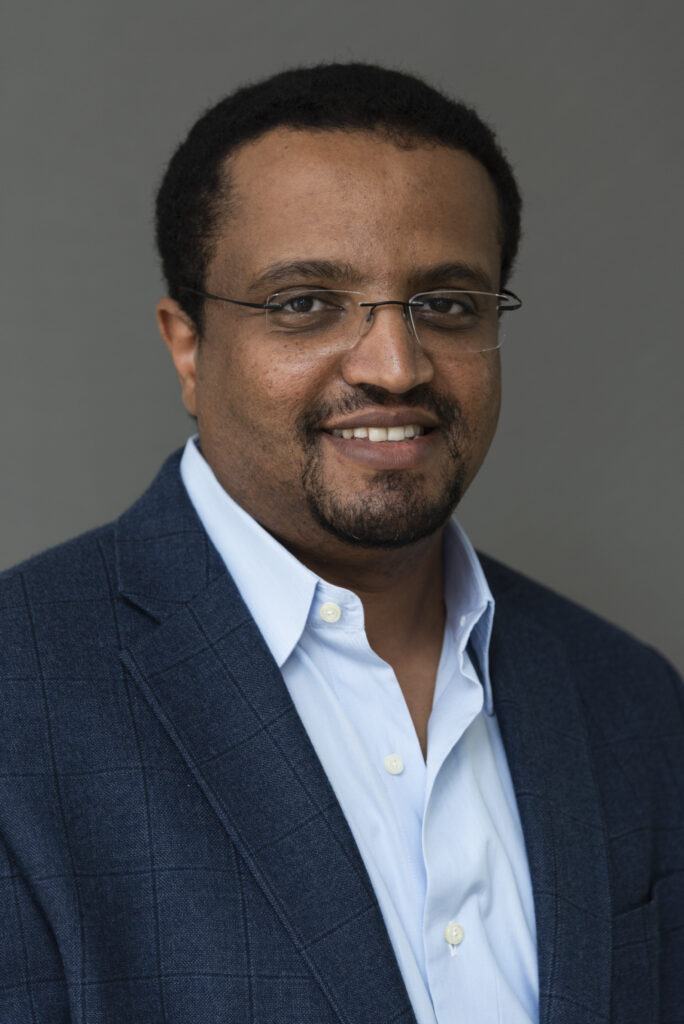 Dr. Bizu Gelaye, Associate Director
Dr. Bizu Gelaye is an Associate Professor of Epidemiology and Psychiatry at the Harvard T. H. Chan School of Public Health, Harvard Medical School and The Chester M. Pierce, MD Division of Global Psychiatry, Department of Psychiatry, Massachusetts General Hospital. He is an associate member of the Broad Institute's Stanley Center for Psychiatric Research Program and Teaching Faculty at the Center for Bioethics in the Department of Global Health and Social Medicine at Harvard Medical School. Dr. Gelaye's research makes innovative use of population-based data and biomarkers to understand resilience and risk factors for neuropsychiatric disorders. His work, in collaboration with multidisciplinary researchers, focuses on how trauma affects health across the life course and intergenerationally. Dr. Gelaye's research also includes a focus on the application of psychometric methods in cross-cultural settings. In addition to research, Dr. Gelaye is a highly regarded mentor preparing outstanding, diverse public health scientists and leaders. He served as program director of the Multidisciplinary International Research Training (MIRT) program at Harvard (program ended in 2019). Currently, he is the program director of the Harvard T. H. Chan School of Public Health Mississippi Delta Partnership in Public Health Program and is the associate director of the GINGER Program.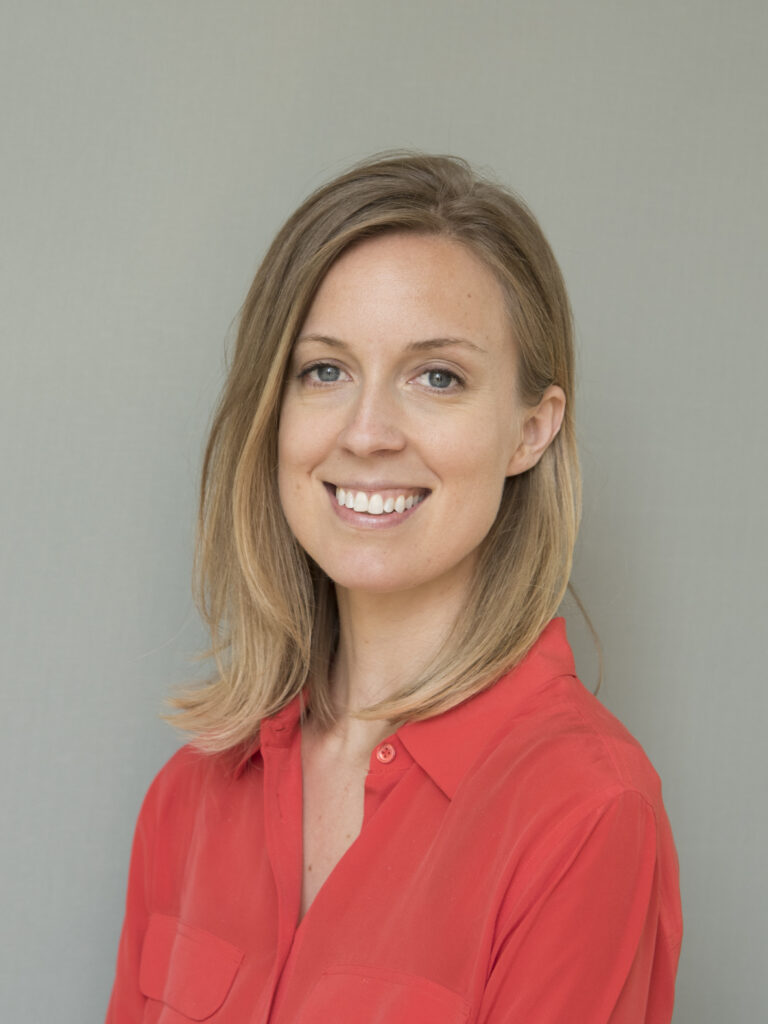 Kristianna Post, Program Director
Kristianna Post (Kristi) joined the GINGER program in January 2017. As Program Director, Kristi leads overall execution of the program's training components including in-person workshops, virtual coursework and on-site trainings. Prior to joining GINGER, Kristi spent seven years in the field of international development, during which her work focused primarily on the design and execution of randomized controlled trials that evaluated the effectiveness of development program interventions. Kristi also has extensive experience designing and implementing capacity building programs. She has developed programs for academic institutions, multi-lateral organizations and non-profit organizations across the United States, South and Southeast Asia, East Africa and Latin America. Kristi holds an MSc in International Development and Behavioral Decision Science, has resident work experience in Kenya, Vietnam and Tanzania and is currently serving as a reviewing member of an Institutional Review Board that implements RCTs globally.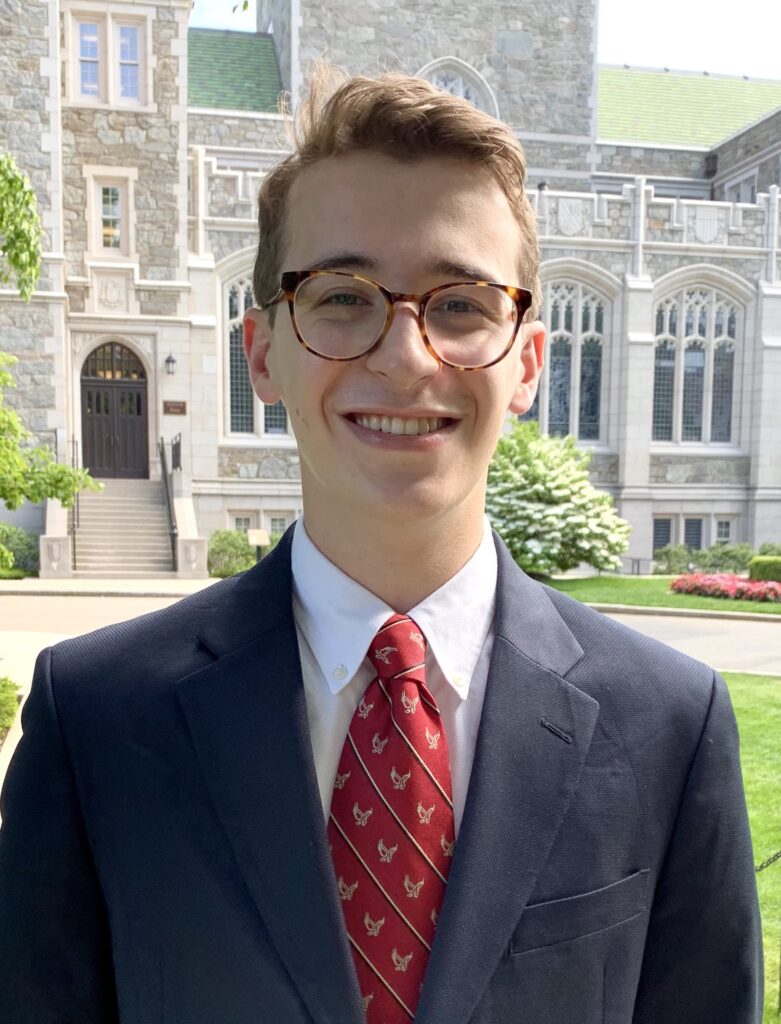 Jack MacDonald, Administrative Assistant
Jack MacDonald joined the GINGER Program in September 2022 as the team's Administrative Assistant. As part of the GINGER Program, Jack supports all aspects of program execution and serves as a program lead. In addition to GINGER, Jack also supports the NeuroGAP-Psychosis project in collaboration with the Stanley Center at the Broad Institute of Harvard and MIT. He received his Bachelor of Arts in International Studies from Boston College and has a political science background with a focus on China.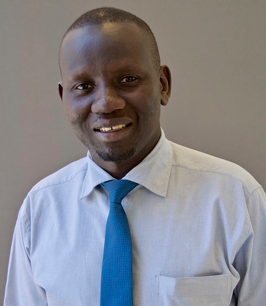 Dr. Dickens Akena
Dickens Akena is a Ugandan psychiatrist and a lecturer at the Makerere University Medical School. He completed his psychiatric training at Makerere University and obtained a PhD and postdoctoral training in psychiatry from the University of Cape Town, studying under Dan Stein. His doctoral research focused on the validity and use of depression screening instruments in persons with HIV/AIDS. He has published several papers in peer reviewed journals and teaches psychiatry at the Mulago Teaching Hospital in Kampala. He developed a short course on Psychometrics for Clinicians at Mbarara University of Science and Technology, which teaches clinicians about critically appraising psychometric literature and about the fundamentals of scale development and validation. He conducts clinical work at the Acute admission ward at Butabika National Referral Hospital for Mental Illnesses. Dr. Akena was previously the project director of an NIH funded study of task-shifting for the management of depression to nurses and lower cadre medical personnel and a fellow at the African Center for Population and Health Research from 2012-2013.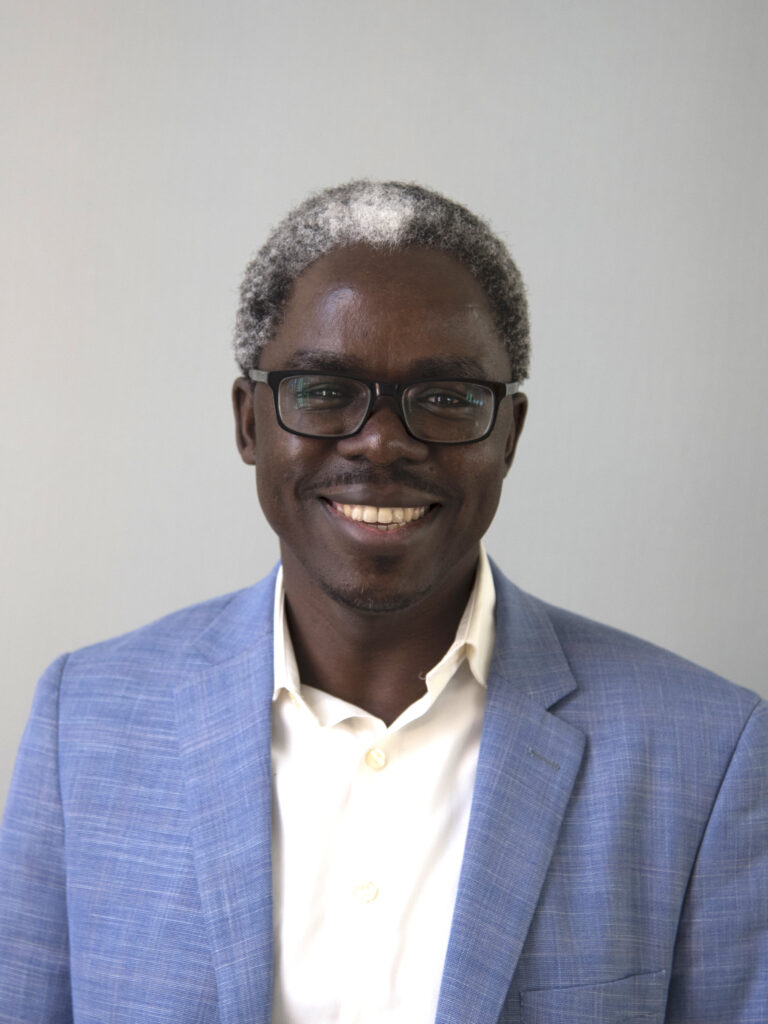 Dr. Lukoye Atwoli
Lukoye Atwoli is a Professor of Psychiatry and the Dean of the Aga Khan University Medical College, East Africa. He also practices psychiatry at the Aga Khan University Hospital in Nairobi. Prof Atwoli is also an Honorary faculty at the University of Cape Town. He is a mentor in the GINGER Program as Principal Investigator at the Moi University Site of the Neuropsychiatric Genetics of African Populations (NeuroGAP) Psychosis study.
Prof Atwoli trained in medicine (Bachelor of Medicine and Bachelor of Surgery, MBChB) at Moi University before undertaking specialist training in psychiatry (Master of Medicine in Psychiatry, MMed Psych) at the University of Nairobi, where his MMed dissertation explored posttraumatic stress disorder among Mau Mau Concentration Camp survivors in Nairobi. He later earned a Doctor of Philosophy degree from the University of Cape Town in South Africa, focusing on the epidemiology of trauma and posttraumatic stress disorder in South Africa.
Prof Atwoli is widely published, and his current research interests are centered on trauma and posttraumatic stress disorder and the genetics of mental disorders, although he also leads and participates in research on children's and youth mental health, and on HIV and Mental Health. He is a member of the World Mental Health Surveys Consortium that carries out cross-national psychiatric epidemiological research that informs practice and policy globally.
Prof Atwoli is the President-Elect of the African College of Neuropsychopharmacology (AfCNP), and the immediate past Vice-President of the Kenya Medical Association (KMA). He is also currently the Secretary-General of the African Association of Psychiatrists (AAP), and sits on several advisory boards nationally and internationally. Specifically, he co-Chairs the Board on Global Health of the US National Academies of Sciences, Engineering and Medicine, and he is the Chairperson of the Board of the Mathari National Teaching and Referral Hospital, the only specialized mental health care facility in Kenya.
Prof Atwoli is a social and health rights advocate, and has influenced policy and programmes in the health sector as well as in the political sphere. He has been a strong mental health campaigner and advocate who constantly speaks out for the rights of the disadvantaged in society.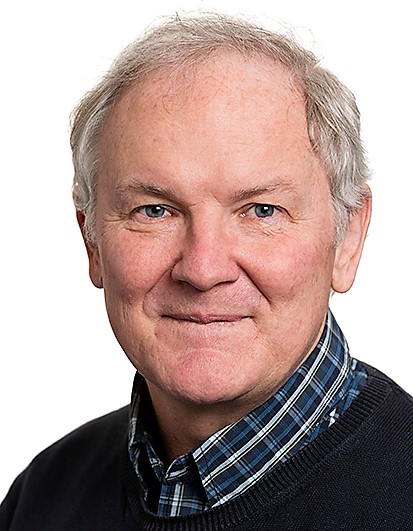 Dr. Charles Newton
Charles Newton was born in Kenya, qualified in Cape Town, South Africa, with postgraduate training in Paediatrics in Manchester and London, United Kingdom. As a lecturer at University of Oxford, he returned to Kilifi Kenya in 1989, to help set up a unit to study severe malaria in African children. Thereafter, he spent 2 years as a Post-doctoral fellow at Johns Hopkins, USA; studying mechanisms of brain damage in central nervous system infections. He completed his training in Paediatric Neurology at Great Ormond Street Hospital, and Queens Square in London, UK. In 1998 he was awarded a Wellcome Trust Senior Clinical Fellowship at University College London, to return to Kilifi, to study CNS infections in children. He conducts research on CNS infections in children; epidemiological studies of epilepsy and neurological impairment; tetanus, jaundice and sepsis in neonates. In 2011, he took up a professorship in Psychiatry at the University of Oxford to concentrate of Neurodevelopmental Disorders, Epilepsy and mental illness disorders (particularly Psychosis and Depression) in Africa.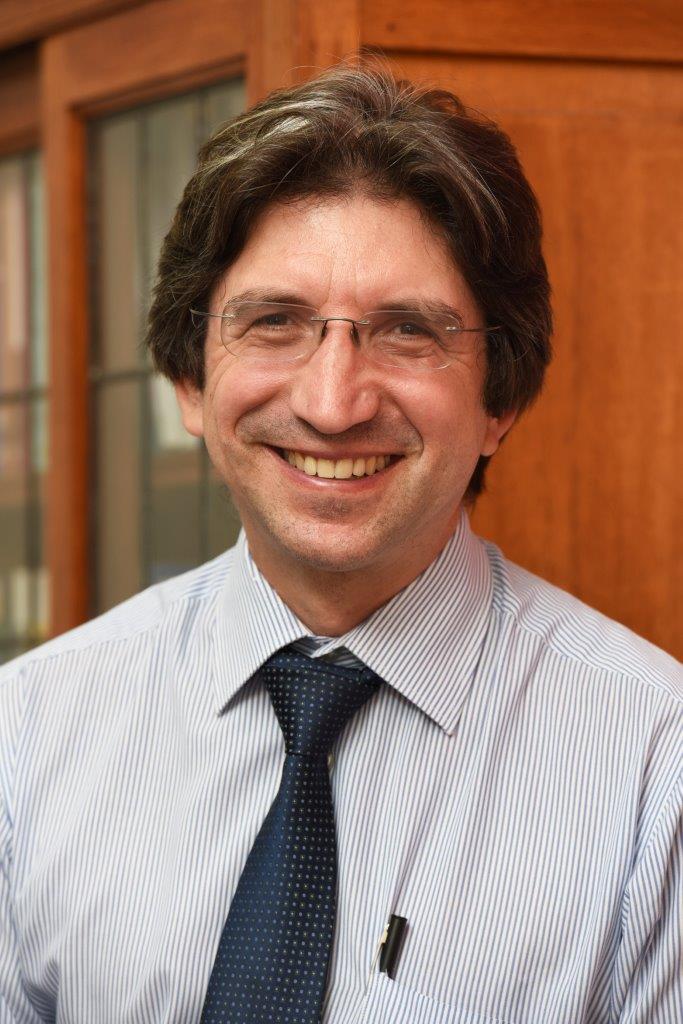 Dr. Dan Stein
Dan Stein is a South African born Professor and Chair of the Department of Psychiatry and Mental Health at the University of Cape Town and Director of the Medical Research Council Unit on Anxiety and Stress Disorders. Dr. Stein directs UCT's Brain and Behavior Initiative. He has authored or edited over 30 volumes, directed numerous multi-site research studies, and advised multiple cohorts of African doctoral students in psychiatry, including Drs. Atwoli and Akena, investigators on this study. He is principle investigator on an ongoing NIMH funded study of the genomics of schizophrenia in the Xhosa population in South Africa, which constitutes part of the H3Africa genetics consortium. Dr. Stein and Dr. Koenen have a five-year history of research collaborationand have co-led the PTSD working group of the WHO-World Mental Health Surveys. Drs. Koenen and Stein are also Co-PIs on an NIH funded capacity building research grant and have co-mentored doctoral students, including Dr. Atwoli who is a co-investigator on this study.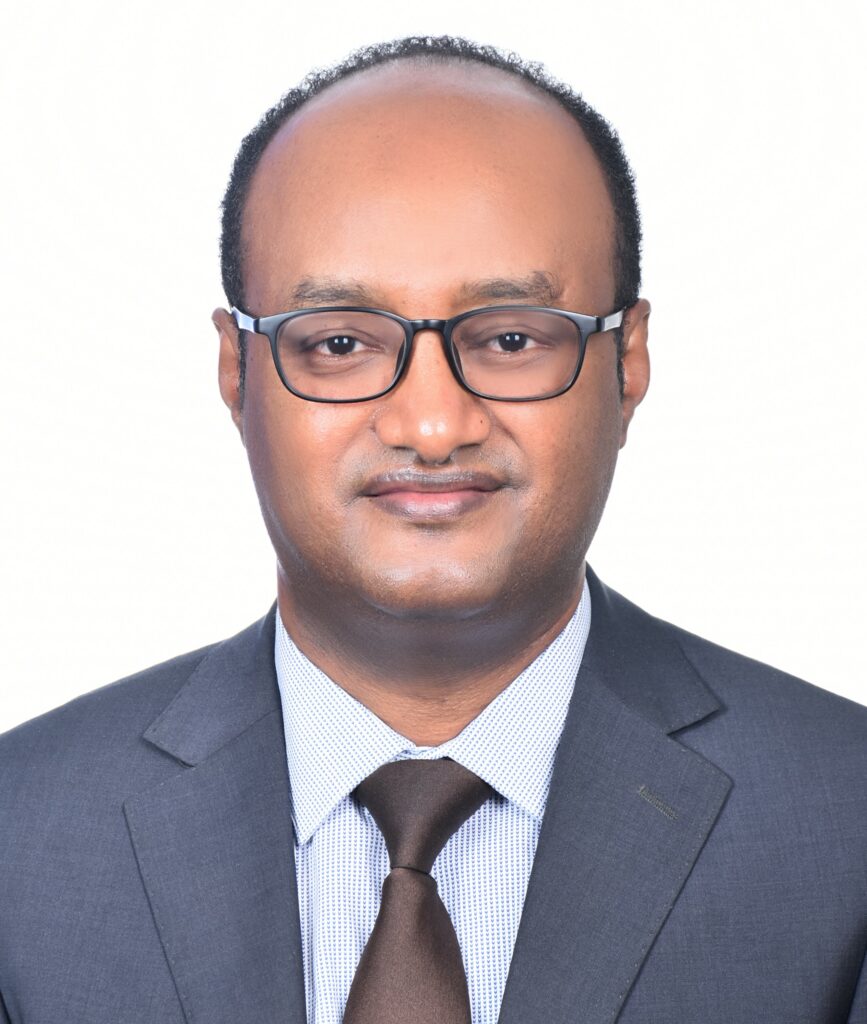 Dr. Solomon Teferra
Solomon Teferra is an Associate Professor at the Department of Psychiatry, College of Health Sciences, School of Medicine at Addis Ababa University in Ethiopia. He is also a Consultant Psychiatrist and Chief of Psychiatry Case Team at Zewditu Memorial Hospital, a general hospital affiliated with Addis Ababa University, and runs an Addiction Treatment Program in the same hospital. Dr. Teferra is currently the elected president of the Ethiopian Psychiatric Association for the years 2014-2017. He is also a member of the Executive Committee of African Association of Psychiatrists and Allied Professionals. Dr. Teferra's research interest is mainly on epidemiology of severe mental disorders, particularly course and outcome of schizophrenia, clinical trials for treatment resistant schizophrenia; epidemiology and clinical aspects of substance abuse, indigenous psychostimulants such as khat, substance abuse and severe mental disorders; and culture and mental health.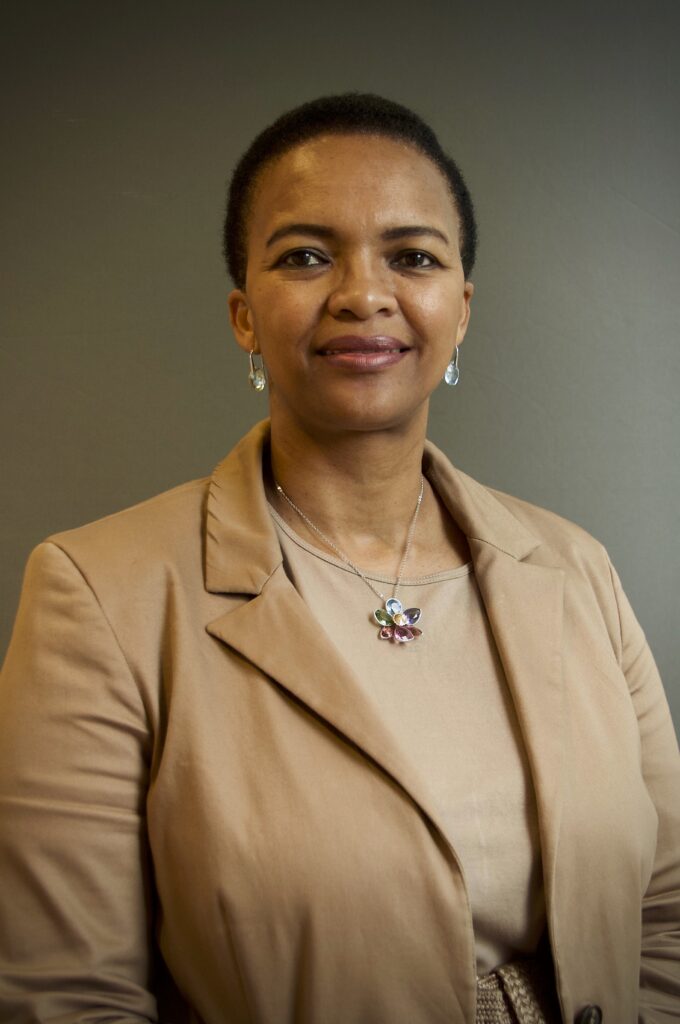 Dr. Zukiswa Zingela
Zuki Zingela is Executive Dean of Faculty of Health Sciences at Nelson Mandela University. She has worked in clinical and academic medicine for 26 years, with 24 of those working in psychiatry, and 19 years as a specialist psychiatrist. Previously, she was an Associate Professor and Head of Psychiatry at Walter Sisulu University and Nelson Mandela Hospital. In addition, she is a member of the Medical and Dental Board of Health Professions Council of South Africa and serves as a chairperson of the Health Committee. She is also a member of the International Narcotics Control Board, a UN body which oversees and guides member states on implementation of the UN's international drug control conventions. Her research interests and publications include prevalence of HIV, the use of traditional healers by psychiatric patients, substance use and mental illness, genetic mental health research, healthcare worker mental health, and catatonia.